When your basement isn't everything you need it to be, call in the professionals at Tri State Mold Solutions! We specialize in a full range of services designed to get your basement clean, dry, and livable, and we can customize our basement waterproofing and mold removal services to meet your specific needs. So whether you're tired of having tons of wasted space in your wet basement or you want a mold inspection to investigate that worrisome mildew smell, Tri State Mold Solutions is here to help. Minor or major, our staff of foundation contractors can help take care of your mold or moisture problem as well as provide expert basement remodels. If you're a homeowner in need of help with your basement, pick up the phone and call today. Or send us an e-mail to schedule your appointment!
Basement and Foundation Waterproofing
Mold Removal and Inspection
Remodeling Basements
Deal with the Owner Directly
Licensed, Bonded, Insured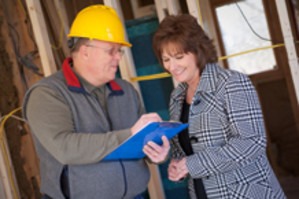 With over 33 years of experience spanning two generations, Tri State Mold Solutions is a family-owned company dedicated to helping you get your home safe and dry. We use the most advanced basement waterproofing products from Basement Technologies to make certain we can solve your moisture problems once and for all—and with our lifetime warranty on waterproofing work, you know we mean it! We also utilize top-quality products, including EnviroShield for mold remediation and prevention, for all of our other services, ensuring you get the long-lasting, quality results you deserve.
Based in Hopewell Junction, NY, Tri State Mold Solutions serves customers throughout Westchester, Dutchess, Putnam, Ulster, and Orange counties. We provide professional basement foundation waterproofing and mold remediation in towns including Poughkeepsie, Kingston, Newburgh, Middletown, White Plains, and even Danbury, CT. Our team offers a variety of options for drying and finishing your basement, making us your one-stop shop for mold removal and dry basement solutions as well as remodeling your basement. Making it easy, affordable, and hassle-free to turn your basement or crawlspace from wasted space into a usable part of your home, Tri State Mold Solutions is ready to put our expertise to work for you. Don't let mold create potential health hazards or the lack of an egress window be a risk in case of emergency. We're your full-service basement contractors in New York's Hudson Valley. Call now!
For your peace of mind and protection, Tri State Mold Solutions is fully licensed, insured, and bonded. We're also members of the Better Business Bureau (BBB), and we hold certification from the National Association of Mold Remediators and Inspectors (NAMRI).